Track for light boxes GRAND
| | |
| --- | --- |
| Dimensions | 600 × 70 × 130 cm |
Track for light boxes GRAND
SAROS DESIGN company engineered a Grand track intended specifically for light boxes, which both serves as a bearing structure and has respective slots for the installation of the light-diffusing membranes. It has a higher rigidity and makes manufacture of larger size light boxes possible.
Installation advantages of the light boxes made using the Grand track:
The exceptionally high quality of the light boxes made using the Grand track in terms of rigidity, surface appearance and accuracy of geometrical dimensions that cannot be ensured when welding using conventional welding procedures;
The ease and promptness of installation;
Transportability;
The low cost of the end product.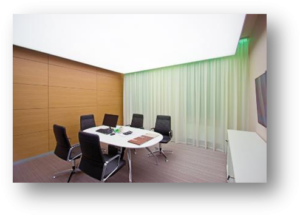 The pictures below show how Grand light boxes elements are connected with each other and the arrangement of a Grand light box: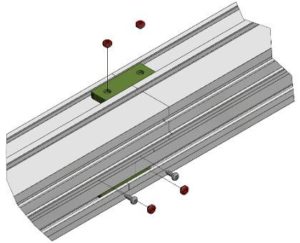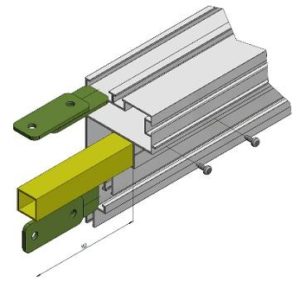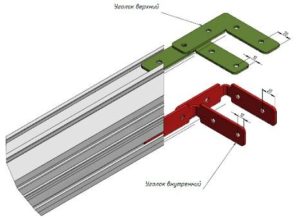 A translucent 0T-finish membrane is used as a light box diffuser. A Grand light box structure requires installation of a protective membrane to protect the structure from dust, insects, etc. setting onto it (the protective membrane shall be installed following the backlit ceilings installation procedure).
The light source is either an LED strip or LED modules. For mood lighting, place an LED strip around the box perimeter.
In case the light box is not placed directly onto a surface where an LED strip or board can be secured to, attach an aluminium plate to the top of the light box to install light sources onto it.
Tracks with pre-grounded corners are also available at request. Grinding is done at the manufacturing factory using special professional equipment. As a result, connecting joints between tracks look very neat, which is rather important in case of surface-mounted and suspended light boxes.
The track can also be powder painted in any colour required.
Supplied both as a track (length 6 m, can be pre-cut to the length required for transportability) and as a customized ready-made light box (framework, reflector plate, diffuser, protective film, set of corner joining elements).