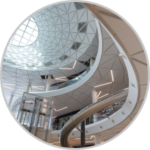 SAROS DESIGN Stretch Ceilings
The stretch ceiling is an important interior design element that serves to emphasize a unique and personal atmosphere in any sort of environment when creating a general interior design concept.
SAROS DESIGN stretch ceilings can be installed across premises with ceiling spaces of any area, are original and feature a wide variety of finishes and shades.
Stretch ceilings manufactured under the SAROS DESIGN trademark are a combination of impeccable style, technologies and quality management ensuring close control down to the finest detail.
3D Stretch Ceilings from SAROS DESIGN
SAROS DESIGN offer out-of-the-box solutions for complex multi-level ceilings, ceilings with lighting cornices and other designs.
Our machine-manufactured aluminium structures offer the possibility of prompt complex ceiling installation directly on site.
3D SAROS DESIGN structures – a professional approach to solving challenging tasks.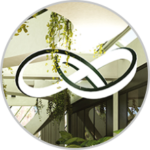 SAROS DESIGN Lighting Solutions
Light is an element that is used not only to accentuate room décor but also to create a special and distinctive atmosphere.
Bringing all the benefits of stretch ceiling technologies, metal structures and LED lighting together, SAROS DESIGN develop exclusive lighting solutions providing finishing touches to any interior. In addition to their standard range of indoor luminaires, SAROS DESIGN also design, develop and manufacture exclusive customer-specific lighting solutions.
SAROS DESIGN lighting solutions will add uniqueness and character to an interior space.