Collaboration with SAROS DESIGN means access to:
Easy start
Personal manager . Find the one who speaks your language HERE!
Free starting set of catalogues & print samples
Training and technical assistance
Free-of-charge software SD2 to draw and calculate ceilings
Training manuals on stretch ceilings installation
Reliable partner
SAROS DESIGN dealer certificate
The shortest lead-time (starting from 1 day)
Prompt logistics service, convenient delivery arrangements and best prices from transportation companies
Assistance in establishing a show-room
Flexible payment conditions
Beneficial relationship
Attractive pricing policy – stretch ceilings direct from the manufacturer
Joint participation in specialized fairs and exhibitions
Design & marketing support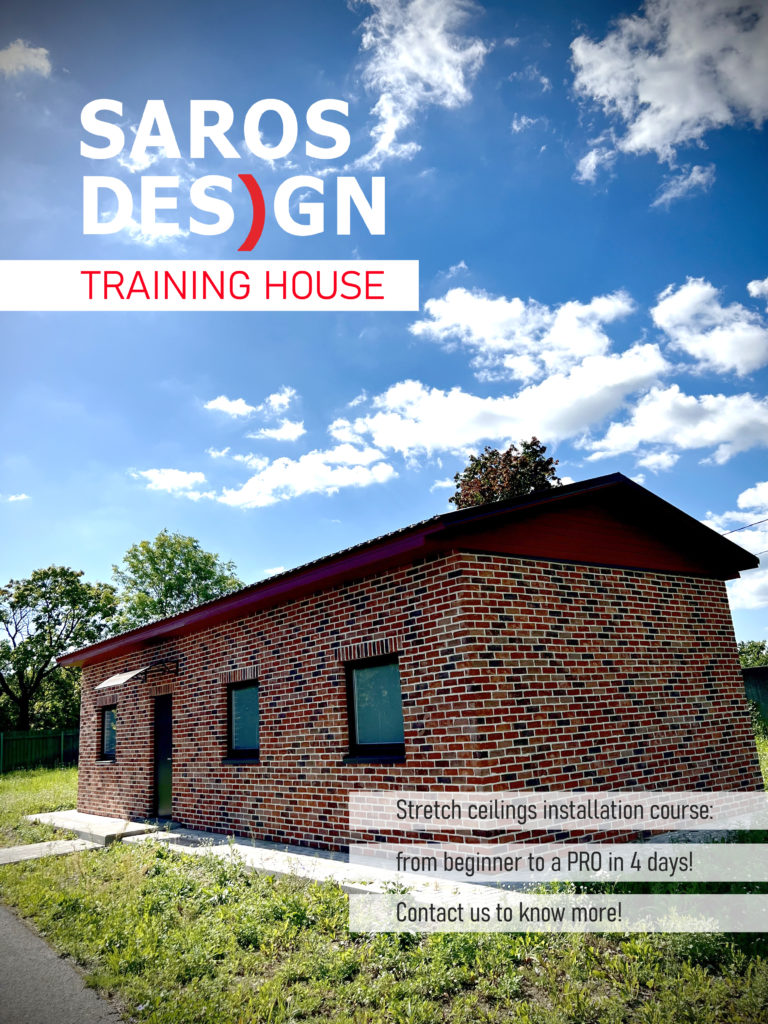 Training courses on PVC/textile ceilings installation
We at Saros Est provide special TRAINING COURSES on PVC/textile ceilings installation.
This training is suitable for both beginners and experienced installers, who do not confine themselves to standard projects, but are constantly looking for new skills, design ideas, installation options, etc.
The full course consists of 4 different modules:
Module #1 Basic course for beginners (theory and practice) This part is for you if you have no experience in PVC ceilings installation and want to start from the scratch.
Module #2 Textile ceilings installation (theory and practice)
Module #3 Luminous ceilings/wall panels installation (light windows, light lines, "floating" ceilings, etc.) (theory and practice)
Module #4 Stretch PVC/textile installation on KRAAB systems/SLOTT tracks (theory and practice)
Duration of each module-1 day.
You can take all of them as a full course or choose the modules you are interested in.
Max group size-4 person.
If you think that it's time to take your skills to the new level just contact us for more details and rates. Feel free to schedule your visit!
It is easy to start mutually beneficial cooperation
If you are new to stretch ceiling business:
Start your own stretch-ceiling installation business!
If you are an installation or repair specialist

:


Expand the range of your repair services with a stretch ceiling installation option!
If you are a constructor or an architect:
Create unique interior designs using stretch ceilings!
Stretch ceiling installation manuals