Saros EST Company is a professional manufacturer of stretch ceilings since 2007 located in Estonia. We introduce Saros Design brand in the European market.
Our stretch ceilings meet all the requirements of the European standard EN 14716: 2004 'Stretch ceilings – Requirements and test methods'. The quality management system of Saros Design is certified according to ISO 9001:2008.
We pay great attention to the quality of our products, contentious technical development. Our managers are always available for our clients in case if they need any help or support.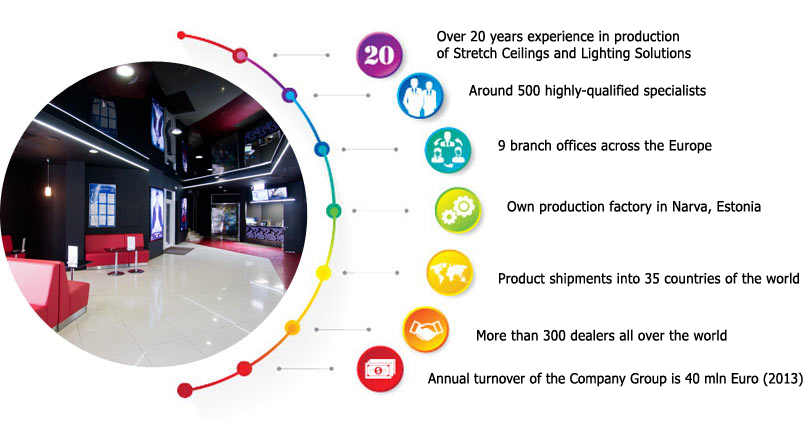 Why saros design

Variety of finishes and over 180 colours

Printed stretch ceilings
UV & Eco-solvent printing

3D and multilevel constructions
Stretch ceilings with "star sky" effect

Perforated and acoustic ceilings

Short production time

10 year warranty

CE & ISO9001:2008