Beware of counterfeit goods!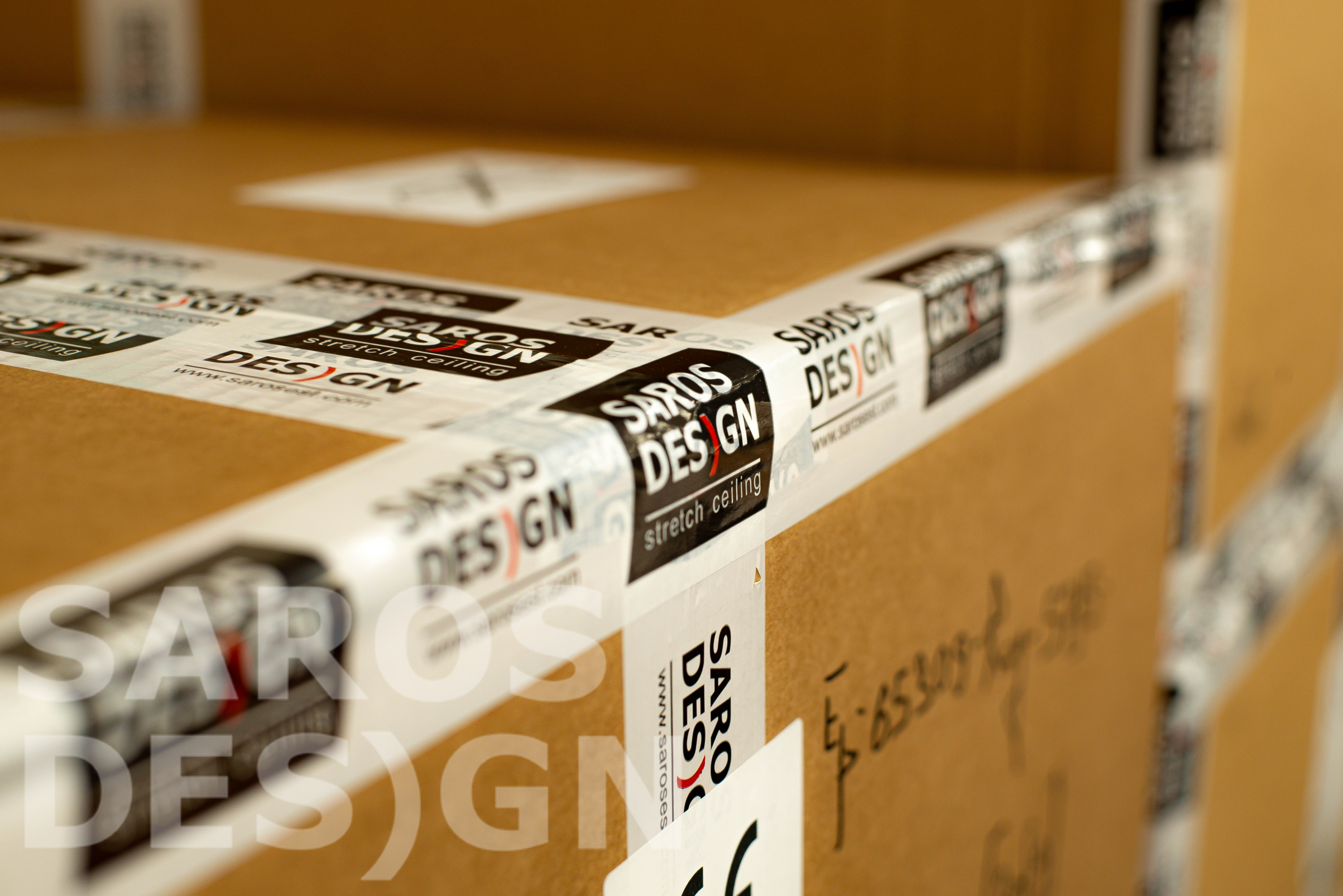 "How do I know that I bought an original Saros Design stretch ceiling?"

We at Saros Design value the quality of our products, so we have made it easy for our customers to recognize our original stretch ceilings. Today we will tell you how to distinguish Saros Stretch ceilings from counterfeit products in 4 easy steps!
First of all, our ceiling packages come with a warranty card we mentioned last week. The manufacturer's field shall contain the manufacture date and sheet finish information, but what's most important: a ceiling ID. Every ceiling produced by Saros has its unique ID number.
Secondly, we have our distinctive packaging. Your stretch ceiling will be packed together with a warranty card and a draft on top of the package. And of course, a CE certification sticker because our stretch ceilings are of proven quality.
Last but not least, the tape on every package has the Saros Design logo on it!
And finally, small, but important a hidden detail: the harpoons of our ceilings contain tiny Saros Design logos on them all as well. It is not so easy to find if you don't know it's there! The logos are pressed at our factory and you can see what it looks like in the photos below.
After all, if you are still unsure after checking these indications, you can always contact us and ask if the stretch ceiling you've bought is an original Saros Design product, and we will gladly check it for you.
Send us an e-mail: info@sarosest.com
Or call us: +372 3566320
And visit our website for more information and other projects: