Updated pricelist 2.0
Dear Friends!
We've updated our pricelist. New version 2.0 will take effect on February 1st.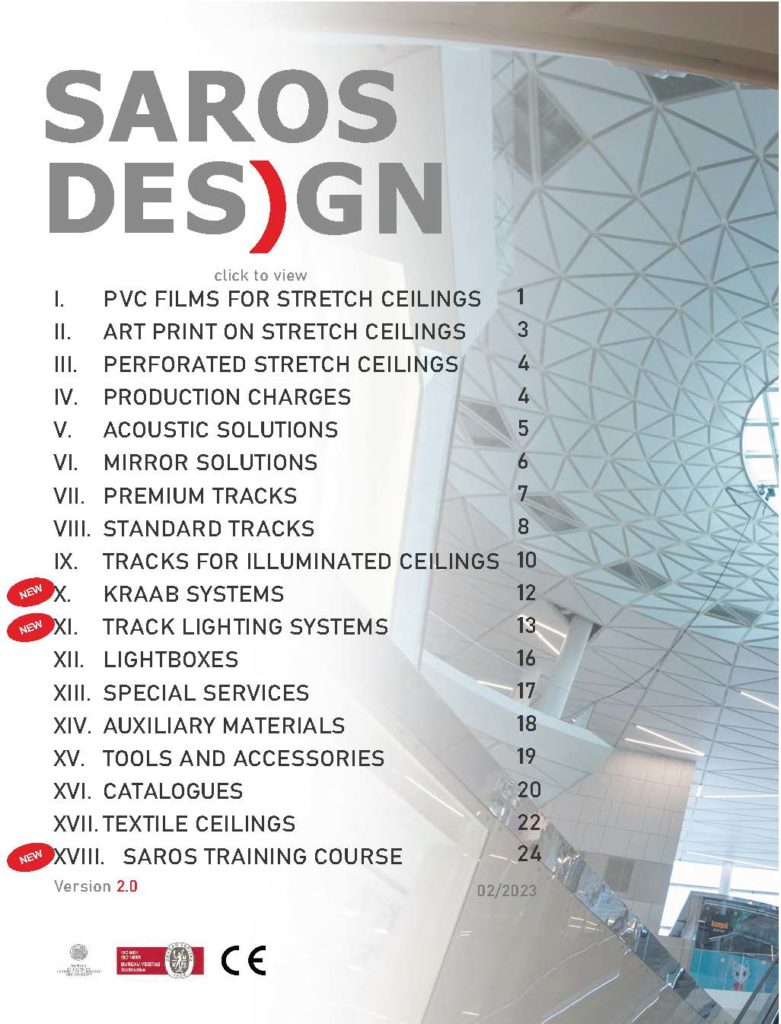 You'll find THREE new sections in the upcoming edition.
KRAAB systems-a NEW series of aluminum tracks for PVC and/or textile ceilings installation;
https://sarosest.com/product_cat/kraab-systems/
MAGNETIC track lighting systems offering 2 special tracks (with a harpoon system for PVC stretch and with a damper method of fixation) for magnetic spotlights and selection of light fixtures compatible with these tracks;
https://sarosest.com/product_cat/track-lighting-systems-48v/https://sarosest.com/…/track-lighting-systems-48v-m20…/
Section with the rates for SAROS training course (4 modules suitable for both beginners and advanced installers).
Pricelist is available in different languages.
We will provide more detailed information on our new products soon, so stay tuned!
Your manager will send you the new pricelist within this week. If you haven't received it (or for some reason you still don't have a manager) , please let us know and we'll take care of it!